Within assisted living facilities, there may be times when older adults could benefit from rehabilitative care. Specifically, post-hospital rehab ensures that they receive the acute-level care they need to heal and get back to their regular routines following an injury or medical event.
While the length of time can vary depending on their needs, our assisted/independent living services provide consistency and a comprehensive level of care during their stay.
How We Help
Whether an older adult is in an assisted or independent living facility, once they are discharged from the hospital, they will often need additional monitoring and support. We can provide this level of care to help improve patient outcomes.
Here are some ways we can help:
Diagnose Conditions and Develop Patient Care Plans
Our team of physiatrists consists of medical professionals who have undergone medical school and four additional years of postdoctoral residency. They have the knowledge, skills and experience to diagnose a range of physically limiting and painful conditions.
Along with diagnosing conditions, they can provide medical interventions and prescribe medications. Because every patient is unique, they develop patient care plans tailor-made to each senior's specific needs.
Provide Holistic Treatments
Our physiatrists are committed to providing holistic treatments. Depending on the patient's needs, we can incorporate organized treatments that combine specialties ranging from speech therapy to occupational therapy. Through these treatments, we'll work alongside the care team, helping to restore strength, enhance mobility and improve overall quality of life.
Collaborate With the Patient's Care Team
To ensure the most comprehensive level of assisted living care, our physiatrists will collaborate with the patient's entire care team every step of the way. By working closely with other caregivers, physicians and even the patient's family, our team can better develop and deliver treatments that promote the best health outcomes.
Benefits to Patients
Assisted or independent living patient care offers many benefits to patients and their families. No matter if a resident is recovering from a hospital stay or has started experiencing a decline in mobility, communication skills or cognition, physiatrists can help manage their condition.
Through our service, residents will have access to reliable, consistent visits for as long as they need them. Our physiatrists can support their individual needs and help them with managing pain and regaining function.
With individualized rehabilitative care plans, residents will have a better experience and be better prepared to transition into the next step of their care, which helps decrease hospital readmissions overall.
Why Do Assisted Living Facilities Choose Us?
At Medrina, our physician-owned practice of physiatrists ensures that assisted living facilities receive the highest level of care they need. We understand both the needs and challenges these facilities face, and we strive to deliver enhanced care that goes above and beyond a typical Assisted Living experience.
Through our increased physician presence and commitment to communicating with every member of the patient's care team, we are able to provide much needed support and engagement. In addition, we are also able to offer highly valuable Remote Patient Monitoring and Care Coordination programs to further augment and enhance the patient experience and outcomes.

Physiatrists also work to prevent disability and improve the overall health and well-being of patients.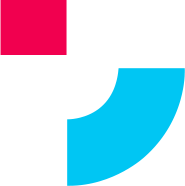 Why Choose Medrina?
As part of our acute facility's patient care, we offer a full-scale Physiatry program. We are the nation's largest physiatry group and have a presence in over 1200 care centers across 44 states. We'll work with you to help you find the best physiatrist based on your needs, enhancing the patient quality of care at your facility.

Contact Us Today to Learn More
To learn more about how our team of physiatrists here at Medrina can support your assisted living facility's needs, we invite you to fill out our contact form today.