Medrina provides a full suite of physician recruitment and staffing services to match physiatrists with the right care setting. Through our flexible positions, we empower you to focus on delivering exceptional care while we support you with clinical programming, training, and education.



Helping You Do The Work You Love
Physiatrists are needed at all levels of rehabilitative care. Whether it's an inpatient rehabilitation facility, skilled nursing facility, acute care hospital, or other care setting, Medrina provides administrative support, education, and resources to ensure your success.

We understand that many healthcare facilities face the pressure of providing quality services in a shorter amount of time. We'll assist you in addressing these needs by matching you with the right facility across various practice settings.
Physiatry Employment & Recruitment
From dealing with a stressful work environment to receiving insufficient compensation, we understand the many challenges you currently face in the industry. When you choose to partner with Medrina, we'll help you overcome challenges and discover the right physiatry and rehabilitation practice opportunities for you.

Whether you're looking to transition full-time from your current setting or work part-time to supplement your income, we connect you with opportunities that will help you reach your goals and potential.

Why Choose

Medrina

Medrina is a physician-owned practice of physiatrists with the same goal as you — to improve patient outcomes. We understand that many changes are happening within both physiatry and healthcare. Our support offers a sense of stability and enables you to focus on patient care.

Here are three of the top reasons to come work with us:
1. Clinical Programming
When you choose Medrina, we'll make sure you have the right support. Once we place you in a skilled nursing facility, we'll ensure both you and the staff receive the clinical support and programming needed to enhance the patient experience. Through the support of our dedicated Clinical Operations, Revenue Cycle, and Compliance teams, we'll enable you to focus less on burdensome administrative tasks and more on high quality, patient-centric care.
2. Extensive Training and Ongoing Education
As part of our comprehensive support, our onboarding services include extensive training and ongoing education. We want to make sure you have the tools you need to do everything from building a practice to handling billing and administrative tasks effectively. Our back-office resources also include training on compliance and regulatory issues to help you and your facility avoid any potential issues. Additionally, you will have access to an incredible team of physician leaders and colleagues for guidance when needed.
3. Small Family Feel
Even though we have a strong presence throughout the United States, we take pride in the small practice feel that we create. When you work with us, you'll be joining the Medrina family. Instead of navigating a stuffy corporate culture, you'll enjoy a personalized and highly communicative work experience.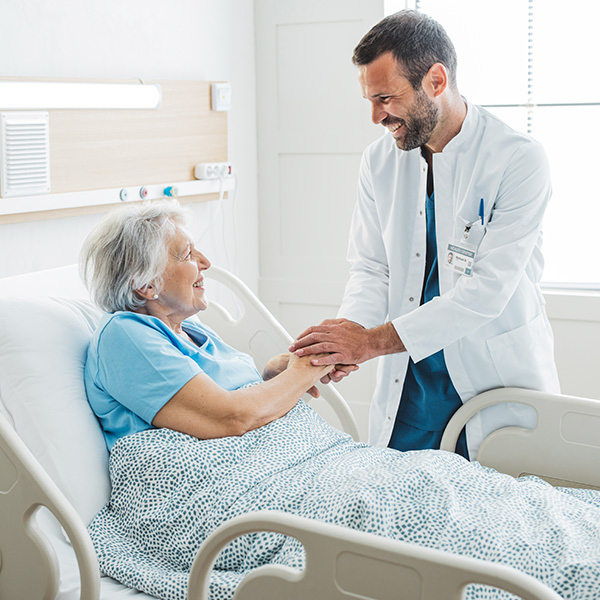 Everything You Need to Succeed
Here at Medrina, we are proud to be the nation's largest physiatry group. We have a significant presence across 44 states, providing services in over 1200 care centers throughout the country. When you come to us for our partnership, you'll take advantage of:
The stability and resources of a large group practice
Gaining complete autonomy and flexibility with your schedule
Increased efficiency and earning potential

Reach
Your Goals
Whether it's familiar duties, such as inpatient rehab care, or something entirely new, like consulting at a skilled nursing facility, Medina is your partner in achieving success. If you are new to SNF care, you'll be equipped to deliver individualized care plans at a skilled nursing facility while we provide you with the support you need to be successful.

Ready to start preparing for a fulfilling future? Reach out today to get started.