If you are passionate about healthcare and looking to make a difference behind the scenes, Medrina offers exciting corporate job opportunities in the dynamic field of post-acute care.
Working in a corporate role in post-acute care allows you to have a direct impact on the future of healthcare. Your contributions will shape the strategies, policies, and processes that drive our organization's success and ultimately improve patient care and outcomes. Whether you're involved in finance, operations, human resources, technology, or marketing, your expertise and ideas will contribute to transforming the healthcare landscape.
Explore Our Corporate Job Opportunities

Corporate jobs in Medrina's post-acute care ecosystem encompass a wide range of positions that support operational, administrative, financial, and strategic functions. These roles are vital in ensuring the efficient and effective delivery of care to patients during their recovery and rehabilitation phase. These roles include:
Operations Management
Oversee and optimize the day-to-day operations of our post-acute care services, ensuring smooth workflow and efficient utilization of resources.


Finance and Accounting
Manage financial operations, budgeting, and revenue cycle processes to support the financial health of our organization.


Human Resources
Attract and retain top talent and practitioners, develop employee programs, and foster a positive work environment to support our dedicated staff.


Information Technology and Health Information Management
Drive technology initiatives, manage data systems, and ensure compliance with information security and privacy regulations.


Quality Improvement and Compliance
Develop and implement quality improvement programs, monitor compliance with regulatory requirements, and drive initiatives to enhance patient safety and outcomes.


Marketing and Communications
Promote our post-acute care services, develop marketing strategies, and effectively communicate with patients, families, and referral sources.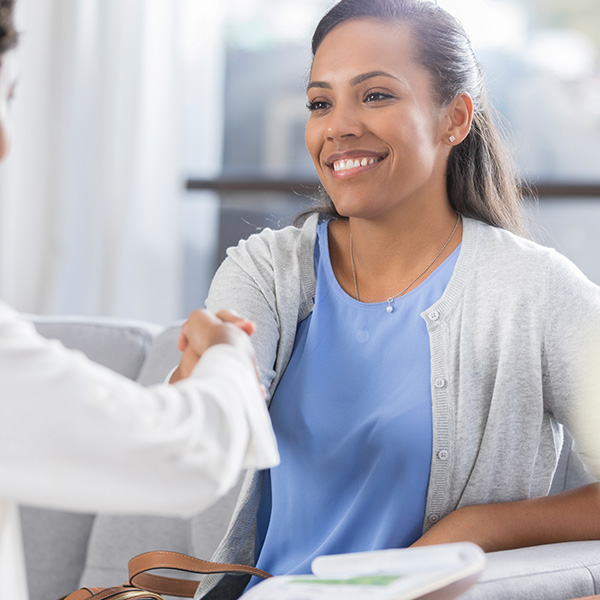 Why Work With Medrina?
At Medrina, we recognize the invaluable impact of corporate roles in delivering exceptional patient care. While your work may not involve direct patient interactions, it plays a crucial role in improving healthcare outcomes and making a difference in patients' lives. Here's why working with Medrina is an excellent choice:
Indirectly Impact Patient Care
In your corporate role, you contribute to optimizing processes, enhancing efficiency, and ensuring the availability of resources, all of which directly affect the delivery of timely, effective, and compassionate care to patients. Your commitment to excellence in your corporate position translates into better outcomes for those in need.


Collaborate with a Multidisciplinary Team
Collaboration is at the heart of what we do at Medrina. Joining our corporate team means working closely with professionals from various backgrounds, including physicians, nurses, administrators, and support staff. By leveraging your unique skills and perspectives, you'll collaborate to develop innovative solutions, streamline operations, and enhance the overall patient experience.


Professional Growth and Development
We prioritize the growth and development of our employees. You'll have access to ongoing training and development opportunities that will enhance your skills, expand your knowledge, and keep you at the forefront of industry advancements. From leadership programs to continuing education, we are committed to supporting your professional growth and helping you reach your career goals.


Thrive in a Fast-Paced Environment
Post-acute care is a fast-paced, challenging, and ever-evolving field. As a professional in a corporate role at Medrina, you'll thrive in this dynamic environment, embracing new challenges and seizing opportunities for personal and professional growth. You'll be part of a team that works together to adapt to changing healthcare landscapes, implement innovative solutions, and uphold the highest standards of quality and safety.

Join Medrina and Make an Impact
Working with Medrina means being part of a team that is dedicated to transforming healthcare and making a positive impact on patients' lives. Whether you are optimizing processes, managing resources, or leading strategic initiatives, your contributions are vital to our mission. We provide a supportive work environment, foster a culture of collaboration and innovation, and value the professional growth of our employees.

If you are ready to work in a dynamic and fulfilling corporate role in post-acute care, join Medrina. Together, we can make a meaningful difference in healthcare and improve the lives of countless patients. Visit our Careers page to view open positions, or get in touch with our recruiters to explore current opportunities and start your journey with us today!