The medical field offers a wide array of exciting specialties. If you want to work closely with patients, collaborate with a multidisciplinary team and are fascinated by the bigger picture in pursuit of outstanding treatment outcomes, a career in physiatry may be the perfect fit. Physiatrists are physical medicine and rehabilitation (PM&R) specialists, diagnosing and treating various conditions related to the nervous and musculoskeletal systems.
Read on to understand what a career in physiatry looks like and equip yourself to take your first steps toward this exciting role.
Required Skills for a Physiatrist

Physiatrists fill a vital role in the health care system. With so many specialists available, having a medical professional at the center of the rehabilitation process is important. Physiatrists understand a wide variety of disciplines and can thus see the whole picture.
To pursue this career, candidates should possess a combination of skills to accurately and successfully assess and treat their patients.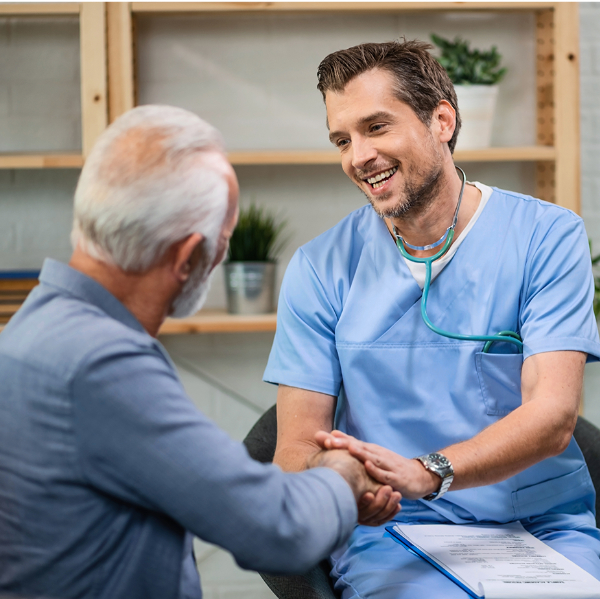 Here are just a few characteristics that help individuals succeed in physiatry.
Analytical Expertise in Anatomy and Physiology
A physiatrist's primary expertise is PM&R. They must have a background and depth of knowledge in anatomy and physiology, specifically understanding the relationship between the musculoskeletal and nervous systems. This expert understanding helps them use an array of diagnostic tools to pinpoint the correct medical condition.
Physiatrists also have the analytical prowess to quickly and efficiently examine medical problems and find a solution.
Proficiency in Pain Management
An essential aspect of a physiatrist's role is pain management. The recovery process often includes various pain relief methods for both temporary and chronic conditions. With such a wide array of pain medications and therapies available, a physiatrist needs to understand which can offer their patients the best outcomes.
Transparent Communication Skills and Compassion
Physiatrists work closely with patients and their families. They must adjust their language to translate complex medical terms, health conditions and treatment options in layman's terms. Transparency is also essential, as this helps build trust between the physiatrist and patient while the patient processes how their medical condition may impact their life. A healthy dose of compassion also helps physiatrists provide the emotional support needed for patients to pursue recovery.
Ability to Work Well With Others Under Pressure
Physiatrists are often part of a collaborative team to help manage and treat their patients. This multidisciplinary effort offers the best outcomes. However, it means physiatrists need the ability to work with others and lead the recovery process, requiring both written and oral communication skills.
Because physiatry is fast-paced and sometimes stressful, a physiatrist must remain calm under pressure.
Computer and Writing Skills
Medical records are central to a patient rehabilitation effort for medical reports and insurance purposes. Physiatrists must possess above-average writing skills and proficiency in whatever electronic system their health care facility uses.
Work Environment of a Physiatrist
Physiatry is a uniquely diverse field, and those pursuing this profession often have a choice between varied work environments. Many physiatrists end up working in diverse practice settings throughout their careers.
Whether you work as a primary physician or consultant, physiatry offers both full- and part-time work. Graduates can also choose between a mix of practice settings depending on their ideal physiatry model — something you may want to consider throughout your residency.
Some of the most common physiatry work environments include:
Skilled nursing facilities (SNFs).
Inpatient rehab facilities (IRFs).
Private practices.
Community health centers.
Government hospitals.
Spine clinics.
Nonprofit organizations.
Pharmaceutical companies.
Academic settings and research labs.

Typical Job Responsibilities of a Physiatrist
Physiatrists work closely with patients to optimize their quality of life despite the constraints of their conditions. The overall goal of PM&R is to help patients achieve greater mobility and increase their adaptive functioning.
Physiatrists perform an array of tasks and diagnostic tests to help their patients. These responsibilities include:
Examining patients: Physical and neurological examinations and diagnostic tests allow physiatrists to pinpoint conditions and offer the best treatment options.
Making a formal diagnosis: Once test results are in, physiatrists analyze their patient's symptoms and explain the diagnosis in an easily digestible way.
Prescribing treatments or therapies: Physiatrists are well-versed in various treatment options, making recommendations and adjusting these as needed.
Instructing therapy efforts: Physiatrists lead physical therapists and other medical specialists in the patient's best interests.
Providing pain management: Appropriate pain management strategies assist the overall recovery process and ensure patients remain as comfortable as possible.
Coordinating a multidisciplinary team: Physiatrists work with many medical professionals, from nurses and occupational therapists to surgical staff and psychiatrists. They take the lead and ensure all treatment efforts remain cohesive.
Physiatrists also work to prevent disability and improve the overall health and well-being of patients.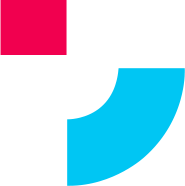 Physiatrist Networking and Career Resources
As with any medical specialty, the earlier you begin your pursuit of physiatry, the better. Doing so will give you time to network, talk to attendants and recent graduates and consider your personal goals and family obligations.
Networking is an essential aspect of developing a career in physiatry. It includes attending PM&R conferences or other sub-specialty-specific conferences where you can connect with others in this field. Be sure to have an updated CV and business cards. Even if you do not receive a job interview, the connections you make are invaluable.
Organizations like Medrina, the nation's largest physiatry group, can support your ambitions and connect you to exciting career possibilities.
Here are some PM&R job resources to help you in your search:
Physiatrist Job Outlook and Career Opportunities
With an aging baby boomer generation, a growing need exists for medical professionals with expertise in physical medicine and rehabilitation. Physiatry falls under the broad category of physicians and surgeons. According to the Bureau of Labor Statistics (BLS), this field is only expected to increase through the year 2031, with an average growth rate of 3%.

Begin Your Pursuit of Physiatry With Medrina
Whether you're in the process of graduating or looking to change career paths, learn more about the growing field of physiatry from a national leader — Medrina. Connect with us today to begin your journey.