Physiatrists and healthcare professionals in post-acute care have a unique opportunity to make a crucial impact on patients' recovery, rehabilitation, and journey toward regaining independence after acute medical events. This dynamic and rewarding field profoundly impacts the lives of patients while also providing a sense of fulfillment and purpose to their dedicated care team.
What is Post-Acute Care?
Post-acute care refers to the specialized healthcare services provided to individuals recovering from an acute illness, surgery, or injury. It plays a vital role in the continuum of care, helping patients transition from the hospital to a setting that best meets their ongoing medical and rehabilitative needs. Post-acute care settings include skilled nursing facilities, rehabilitation hospitals, home health agencies, and long-term acute care hospitals.

Why Choose a Physiatry Career in Post-Acute Care?

Working as a physiatrist in post-acute care provides a dynamic and stimulating work environment where each day brings new challenges and opportunities for growth. While supporting patients in their recovery journey, you'll encounter diverse cases and have the chance to apply your medical knowledge and skills innovatively. Post-acute care is continuously evolving, allowing you to stay at the forefront of advancements and make a meaningful impact on improving patient outcomes.

In addition to the fulfilling nature of the work, a career in post-acute care physiatry offers the potential for a healthy work-life balance. Providing care to patients during their recovery and rehabilitation phase often means enjoying regular working hours and flexible schedules. This balance enables you to have a rewarding career while having time for personal pursuits and maintaining a healthy lifestyle. You'll have the opportunity to thrive professionally and personally, finding fulfillment in your work while achieving a sense of well-being outside of it. Other reasons include:
Holistic Patient Care
Post-acute care allows physiatrists to provide holistic patient care that includes functional, psychological, and social well-being. By addressing the multiple dimensions of patients' health, you can contribute to their overall recovery and quality of life.


Interdisciplinary Collaboration
Working in post-acute care involves close collaboration with a multidisciplinary team of healthcare professionals. You'll have the opportunity to collaborate with nurses, therapists, social workers, and other specialists to develop comprehensive treatment plans tailored to each patient's needs. This collaborative approach fosters a rich learning environment and enhances patient care outcomes.


Continuum of Care
Post-acute care offers a continuum of care from acute hospitals to specialized rehabilitation settings. As a physiatrist, you can seamlessly transition patients from acute care to post-acute settings, ensuring continuity of care and optimizing the rehabilitation process. You'll be able to follow patients throughout their recovery journey and witness their progress firsthand.


Impactful Rehabilitation
Post-acute care focuses on functional rehabilitation, helping patients regain mobility, strength, and independence. As a physiatrist, you can implement evidence-based rehabilitation strategies, prescribe targeted therapies, and utilize advanced technologies to accelerate patients' recovery and improve their functional outcomes.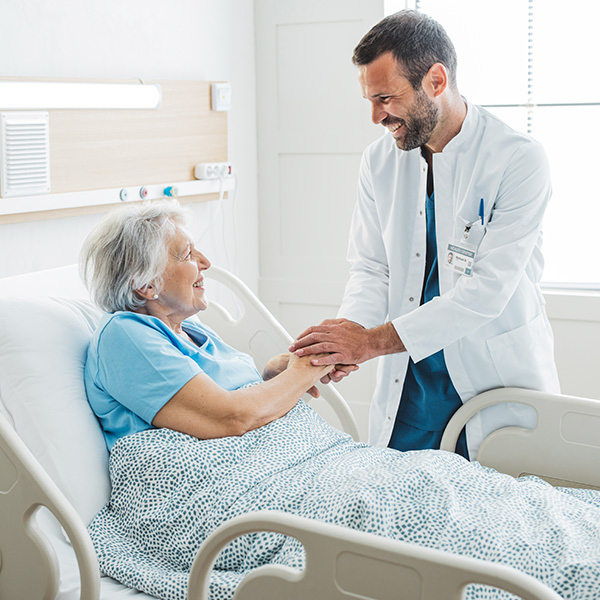 Why Choose Medrina?
If you are passionate about working in post-acute care, Medrina is the leading organization that can support your career aspirations. As the largest physiatry group in the United States, we are dedicated to transforming the post-acute care landscape and driving positive change for all patients.

We are doctor-led and patient-focused.
Medrina is a doctor-led organization with a strong commitment to patient-centered care. We believe in putting patients at the forefront of everything we do. Our approach is centered around improving patient outcomes and delivering personalized, compassionate care that empowers individuals to regain their independence and improve their quality of life.

We are known for our clinical excellence.
Medrina is dedicated to delivering the highest standards of clinical care. As part of our team, you will have access to a network of top-tier physiatrists, nurses, therapists, and other healthcare professionals, allowing for collaboration, mentorship, and continuous learning. We foster an environment that encourages professional growth and supports your pursuit of clinical excellence.

We champion leadership and advocacy.
Medrina empowers physiatrists to take on leadership roles and advocate for the importance of post-acute care in healthcare. We support your professional growth as a leader in the field, providing resources and opportunities to make a broader impact on patient care and policy development.

We encourage collaboration and growth.
Joining Medrina means becoming part of a collaborative network of like-minded physiatrists who share a passion for post-acute care. We foster a culture of collaboration, teamwork, and continuous learning. You will have opportunities for knowledge sharing, collaboration on research projects, and the chance to shape the standards and contribute to breakthroughs in the field.

We embrace innovation.
Medrina embraces innovative technologies and evidence-based practices to optimize patient outcomes. By leveraging advanced tools and systems, you can provide efficient and effective care, monitor patients' progress remotely, and tailor treatment plans based on real-time data.

Join the Medrina Team
Embark on a fulfilling and rewarding career in post-acute care. Make a lasting impact on the lives of patients and help shape the future of healthcare with Medrina. Visit our careers page or speak with our recruiters to explore open positions and career opportunities.