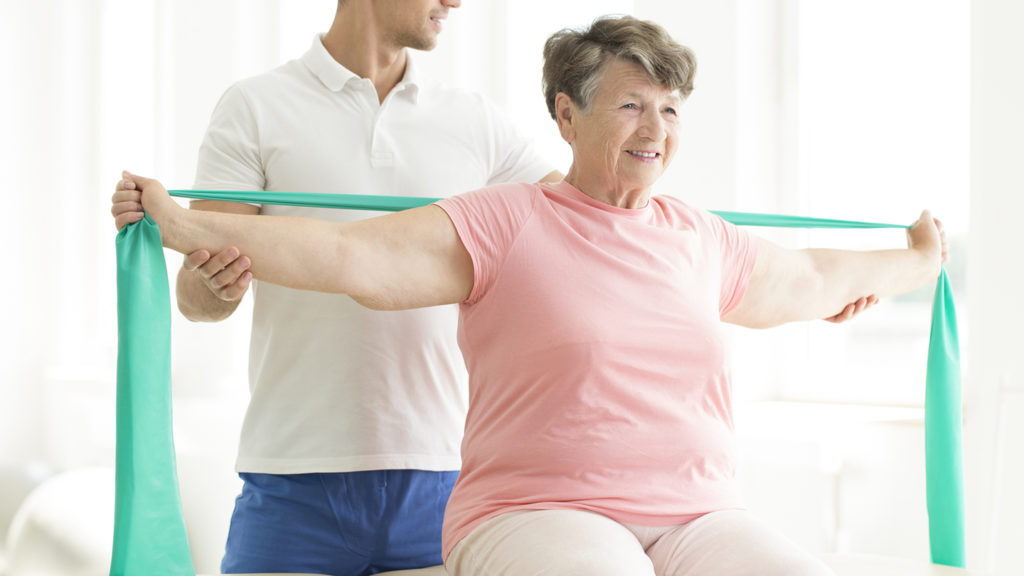 DENVER — Physiatrists, doctors trained in rehab but rarely used in long-term care, can help skilled nursing facilities more accurately capture reimbursement under the Patient Driven Payment Model, a leading payment consultant said Tuesday.
Adding specially trained doctors to rehab, pain management and other efforts could boost outcomes and the bottom line simultaneously, said Melissa Brown, chief operating officer of Gravity Healthcare.
"We already know physiatry services make great clinical sense for SNFs," she said during a session on the final day of the LeadingAge Convention and Expo. "They result in reduced hospital readmissions rates, improve patient outcomes and we see a lot of patient satisfaction as well."
But Brown wanted to understand if their use might also help nursing home staff better capture coding elements that win them deserved payment for nursing and therapy services.
Earlier this year, Gravity conducted independent research commissioned by Integrated Rehab Consultants, a physiatry practice. Gravity first trained physiatrists in PDPM and then studied their services and billing practices over a four-month period.
Across three corporate-owned facilities in multiple states, PDPM daily reimbursement climbed $58 to $72 per patient day when a physiatrist was involved in a patient's care.
The highest increases were seen in Medicaid Part A residents.
$400,000 more annually per building?
Over the full study period, the facilities earned an additional $379,000 in revenue across all payers, or an average of about $34,000 per month per building, Brown said.
The physiatrists, Brown noted, were better able to recognize appropriate ICD-10 codes that brought higher payment. For example, Brown noted that some codes for morbid obesity do not increase payment, but that physiatrists more often chose codes that accurately aligned with a patient's level of need and bumped pay.
"By providing the training and with the expertise of the physiatrist, they can make sure the right codes, the accurate codes get added so that you can get the reimbursement that you deserve based on the indicators of that resident."
Physiatrists were also more likely to encourage and provide skilled documentation that needs to appear in the MDS to boost payments for selected codes, and helped create "intentional collaboration" with the MDS team.
Physistarist use was associated with higher payments for nursing, non-therapy ancillary and speech therapy services because of their role in completing ICD-10 coding and Section GG. Physical therapy and occupational therapy rates were not influenced heavily by their use, Brown noted.
For providers considering adding physiatrists, Brown noted one critical advantage.
"It is not a part of consolidated billing, which means there is no coist to the SNFs at all for physiatry services," she said. "We love the idea of integrating ancillary services into the team you already have. You're probably doing everything you possibly can in your communities right now to get the most accurate reimbursement. Why not bring in these experts to take you to the next level?"
Other Articles